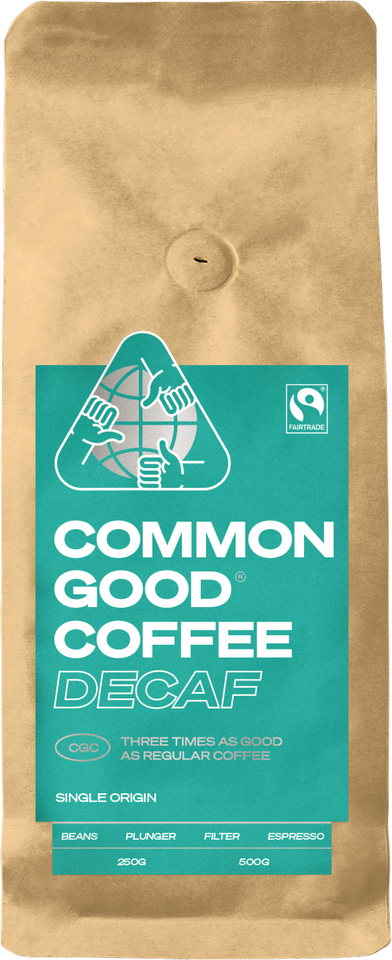 Decaf
Style

Single Origin

Origin

Peru Sol y Cafe

Perfect for

Espresso, Filter

Price

$15.50/250g
We roast this magical water-processed decaf so we can enjoy a caffeine-free brew without compromising flavour. Often said to be the best decaf in town - but we'll let you be the judge.
ROAST Medium
SMELLS LIKE caramel & malt.
TASTES LIKE medium-bodied, sweet and mild milk chocolate character, apple sweetness.
CO-OP C.O.M.S.A.
VARIETAL Icatu, Yellow Catuai
Enjoy, knowing that $5/kg from this tasty brew supports the work of Joyya in Kolkata, India.