Our August Special Edition coffee comes from Guaya'b Asociación Civil - a small producer association representing around 500 coffee and honey producers in the Huehuetenango province of Guatemala.
The name Huehuetenango means "Place of the Ancients" and is home to the ancient Mayan settlement of Zaculeu. Guaya'b is a place concerned with ensuring that future generations continue to flourish.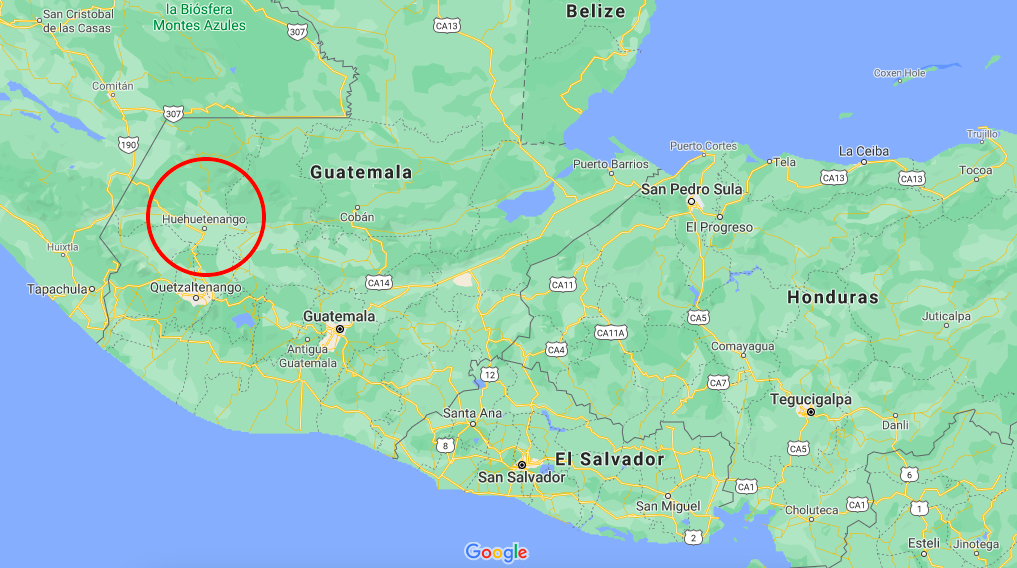 Founded in 1999, the organisation has sought to provide a better livelihood for its members by growing expertise in specialty coffee production. In doing this, it has always placed the benefit to its members at the centre; the association's name Guaya'b is a word from the indigenous Popti`* language that means "mutual support."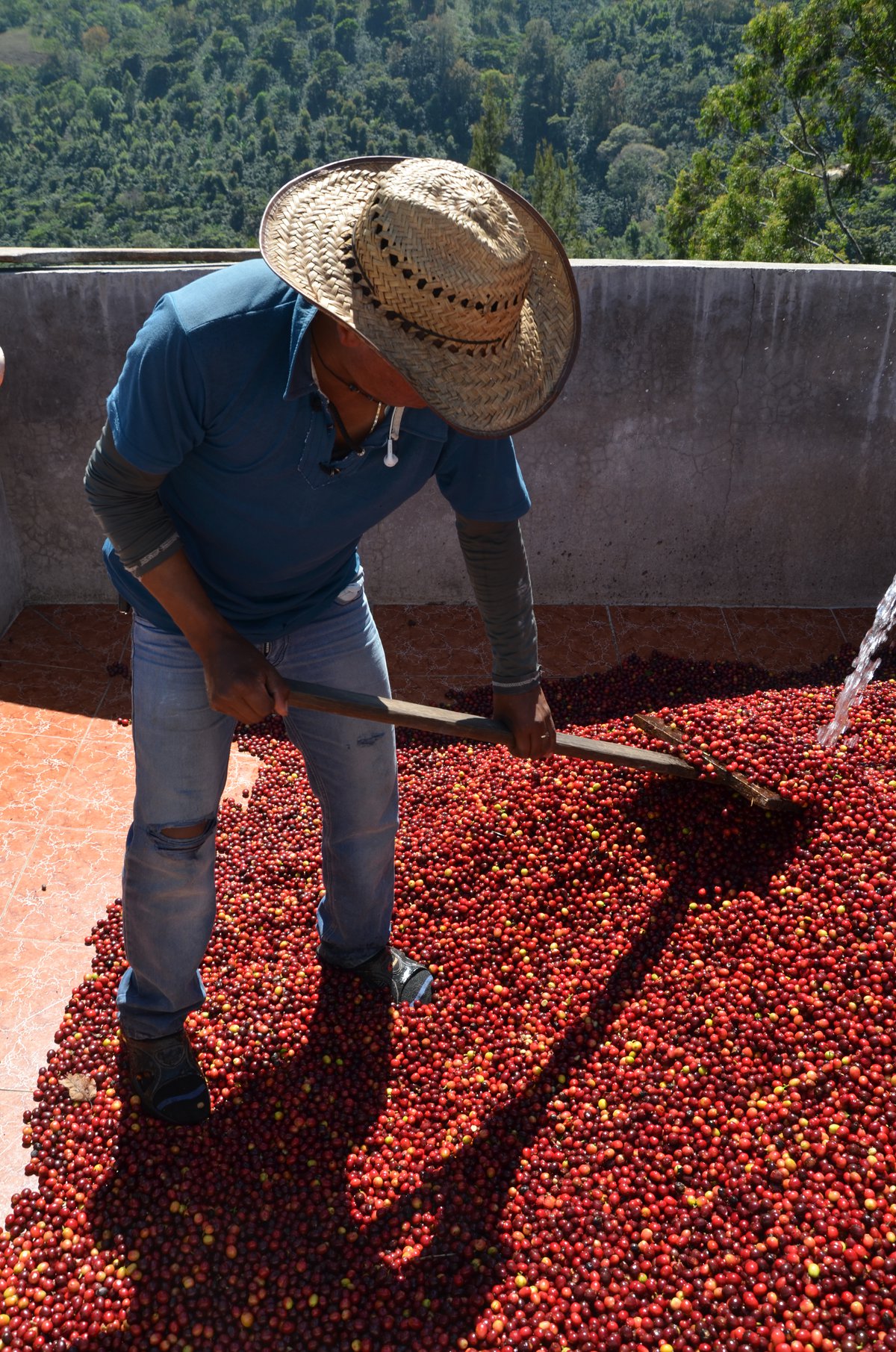 // Coffee cherries fresh from harvest.
Being Fair Trade certified has made a significant difference in the lives of members and their families. The Fair Trade price has lifted incomes, and the premiums have contributed towards medical insurance, low interest micro-loans and diversification into additional crops for local sale.
The co-operative was also able to build a wet mill (pictured in this post's header) enabling producers to process their coffee from cherries into dried coffee parchment with significant cost efficiencies compared with outsourcing the process. This also enables a more consistent, higher quality coffee because they have more control over the process and they have additional skills and knowledge in their kete.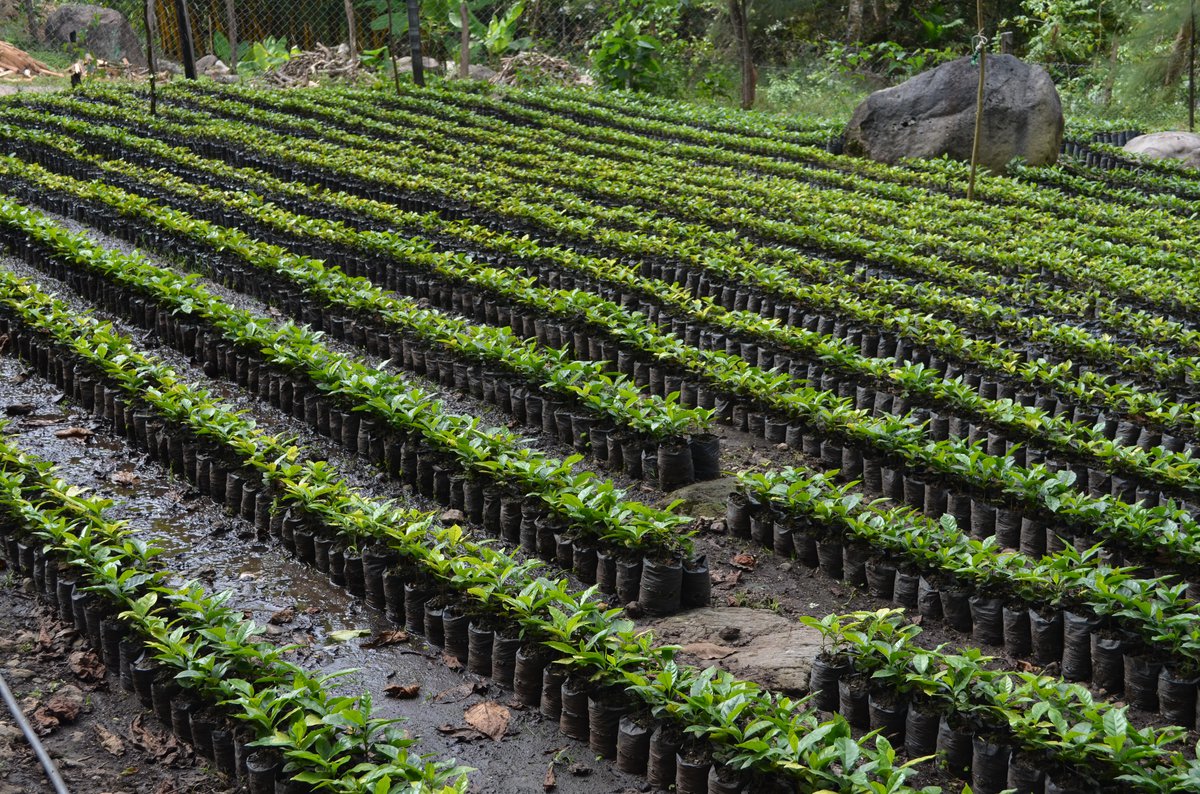 // Coffee seedlings ready for distribution to farmers
Guaya'b Asociación Civil is nestled at the base of the Chuchmatanes mountains. The Sierra de los Chuchmatanes are the highest mountain range in Central America. Coffee can be cultivated here as high as 2000m because of the hot dry climate.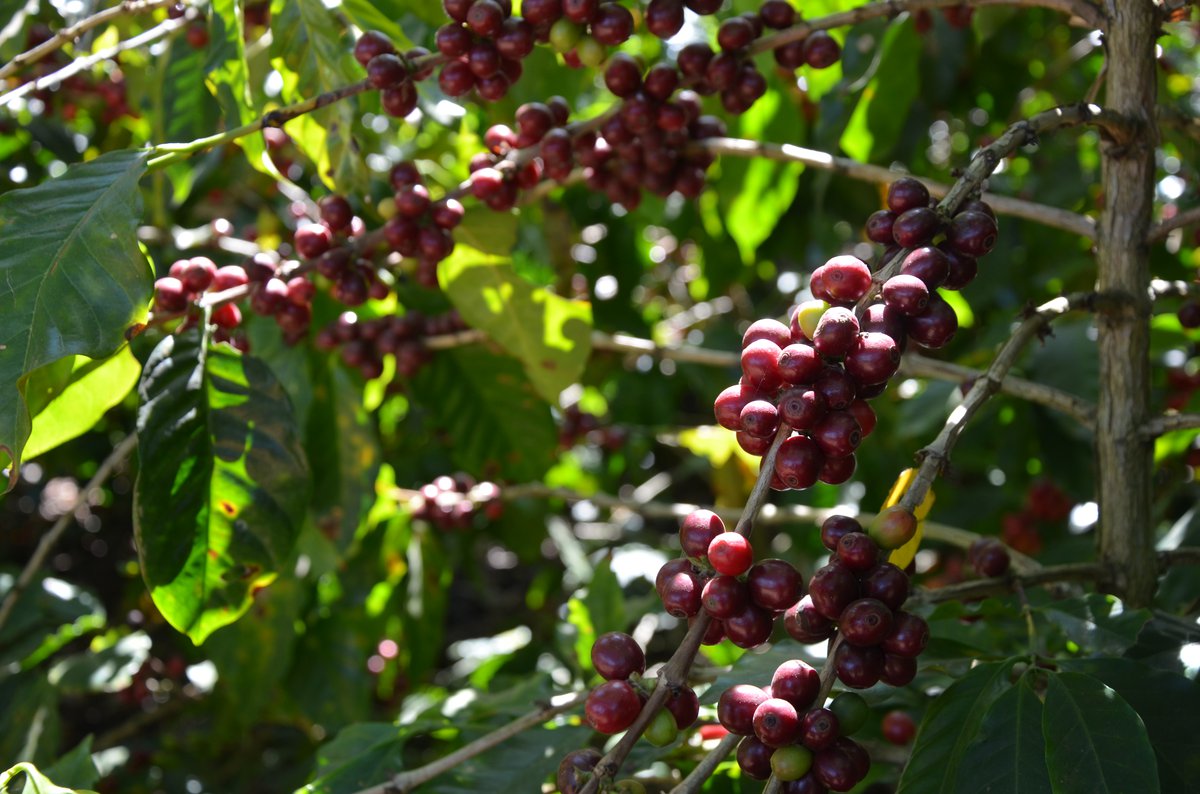 // Guaya'b organic shade grown coffee cherries.
Guaya'b produces and exports coffee grown at altitudes of 1450-1650m, with a lot of the coffee grown in Bird Friendly** habitat. This means that shade cover is maintained so that birds and other wildlife are able to thrive in their natural habitat. The berries are primarily of the Bourbon variety, alongside Typica, Caturra and Catuai. In addition to Bird Friendly and FLO, Guaya'b also carries BCS ÖKO-GARANTIE*** certification.
The beans in this Special Edition have been roasted to maximise the distinct berry fruit flavours, with a finely balanced body that retains a bright acidity with the sweetness of golden raisins. It is a deeply satisfying drink made even better knowing that it is doing gooder by the farmers that make it.
* Maya dialect also known as Jakalteko, Abxubal, Ab'xub'al Popti'
**See https://nationalzoo.si.edu/migratory-birds/bird-friendly-coffee for more information about the Bird Friendly coffee certification.
***Internationally recognised organic certification.