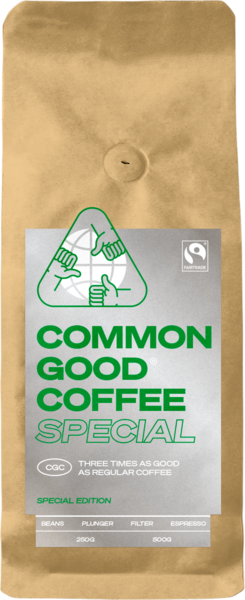 Special Edition - Ethiopian Harar
Style

Single Origin

Origin

Ethiopian Harar

Perfect for

Filter, Plunger

Price

$16.00/250g
Ethiopian Harar
COFFEE
We released this earlier in the year and sold out in 2 weeks. After cupping this batch, we were reminded why!
Packing a punch, with a spicy, gingery aroma and a hint of fruit - it's a rich, full coffee with dark cocoa and apricot flavours, and slightly earthy body.
You'll get clear flavour notes out of this one through a filter or plunger.
PEOPLE
Harar coffee originates in Ethiopia. The Oromo people are the tribe in the area of Oromia. Oromia Coffee Farmers Cooperative Union (OCFCU) is the name of the farming cooperative. The OCFCU takes pride in not only paying members for their product, but in addition 70% of net profits are redistributed to cooperatives and cooperatives pay 70% of their profits back to members. The remainder of the profit is used for projects that will benefit members and their communities.
Learn more on our blog post here.